After around two months, your baby will eventually tire of the sleep, eat, repeat cycle and want more excitement in their lives. To give yourself a few minutes of peace while they are still adjusting to viewing their new surroundings, you stick the telly on (mainly cbeebies) for them to gaze at all the colours even though it is still all a blur.
A couple of favourites from when you were a child remain the highlight such as postman pat, telletubbies and 64 zoo Lane.
Now, let's talk about one in particular which, even though it infuriates you, you still watch whether bambino is asleep or not. Bing. This little bunny has a nasty habit of breaking things, stealing, and in one rather morbid episode even kills a butterfly! But after he messes up time after time, he still has that woe is me behaviour and insists his strange bean bag father-type character clean up after him. Hilarious as it may be, you're glad that baby bear is not old enough to copy these actions, it is purely just for him to watch the colours.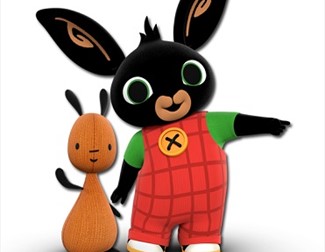 Moving on to Postman Pat, beloved childhood character, expect some bonus features added. Imagine, you glance at the telly one morning while your little nugget sits in his bouncer gazing at the telly and not only does Pat have a black and white cat, he's somehow won the lottery and now owns a helicopter and postal delivery service yacht! Not even the Royal Mail could compete with that level of service.


And as for the Teletubbies, whereas before they were baby-ish and could barely speak any English, they now have the creepiest voices which instead of entertaining a child would surely have them running over the hills and indeed far away. What's worse, the Teletubbies now have Telebabies! Try explaining where they came from to a child….
Which is your favourite Cbeebies character? Leave your comments below!